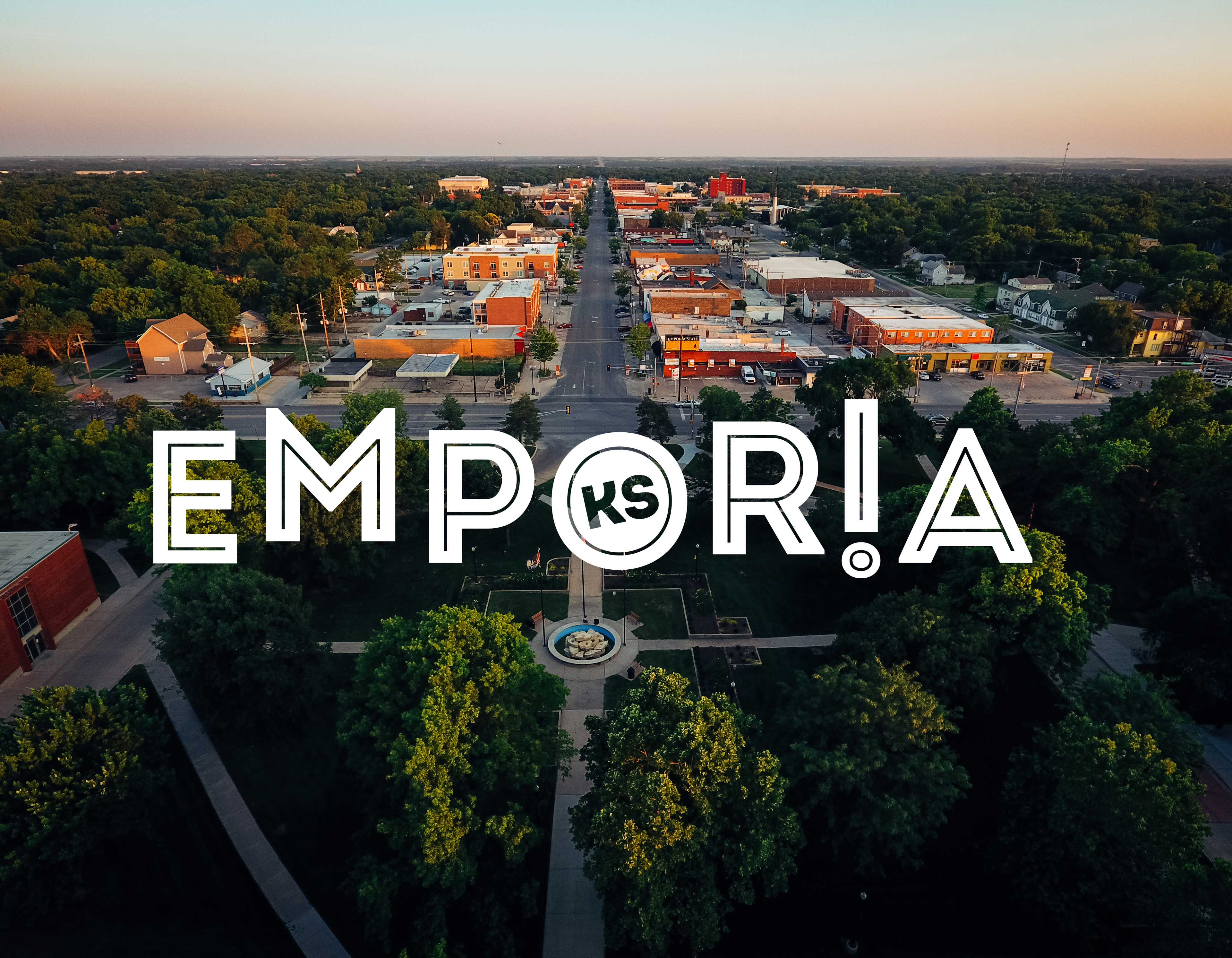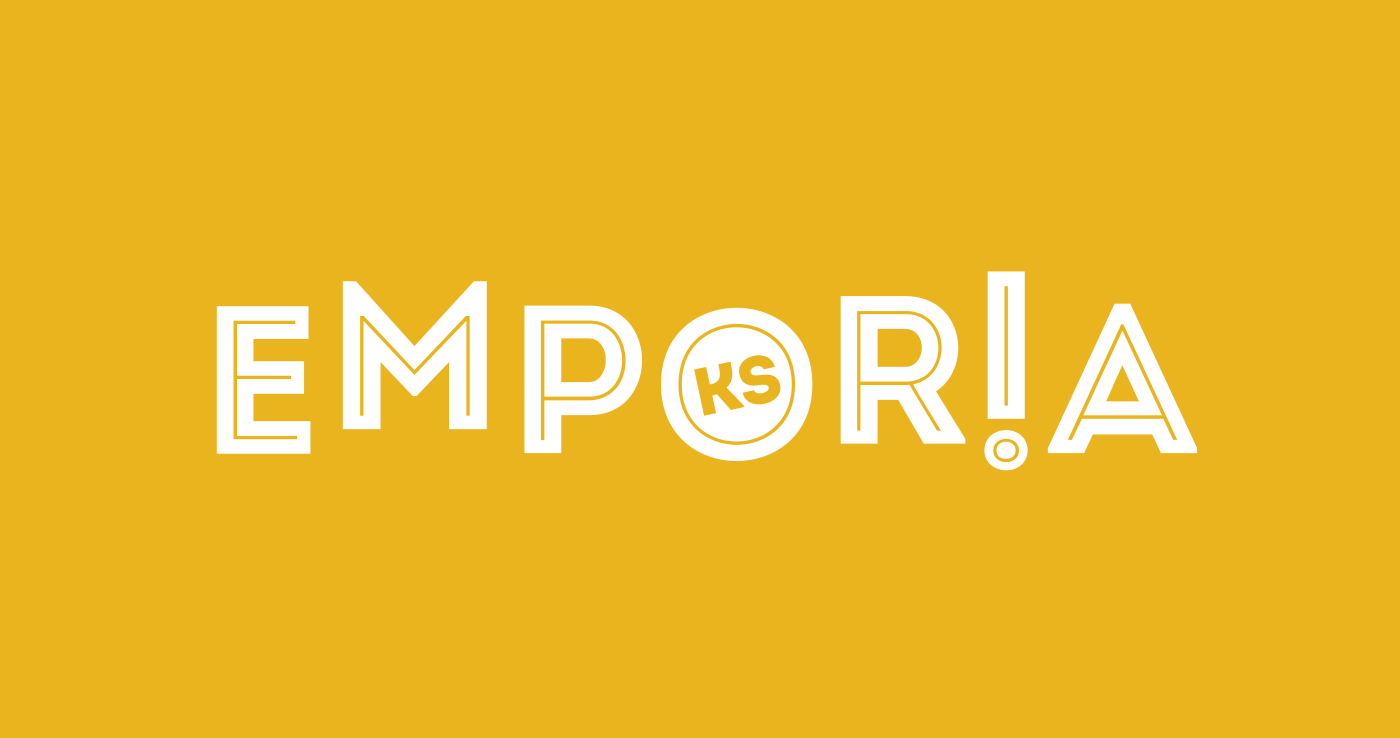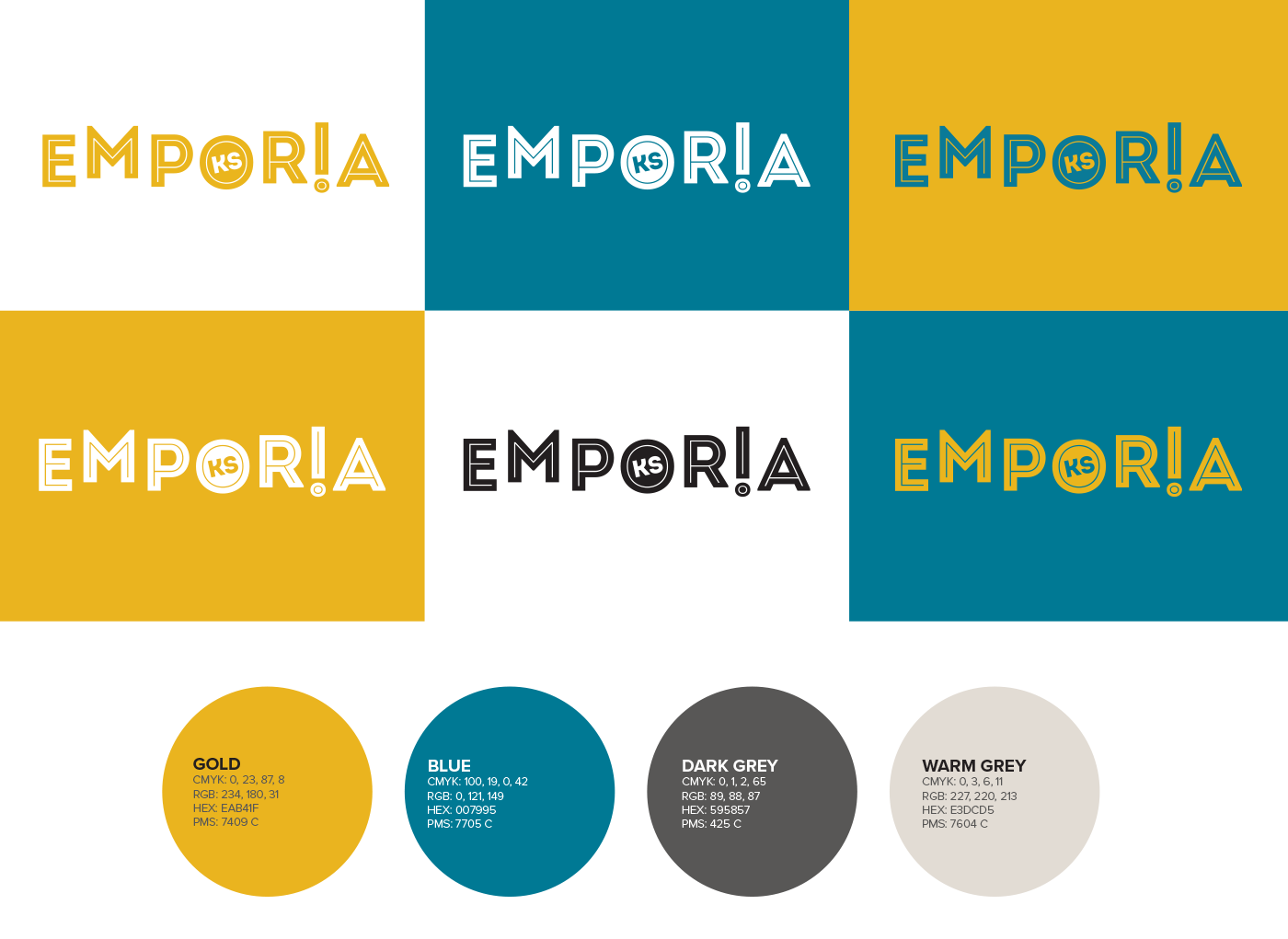 The Wordmark

The Emporia CVB's primary logo is a simple wordmark. It is geometric, inlined san-serif, but with its irregular baseline and inverted "i," it becomes fun and exciting. The logo shows the quirky and artisan side of Emporia. The wordmark was developed by Tracy Weltha at IM Design Group.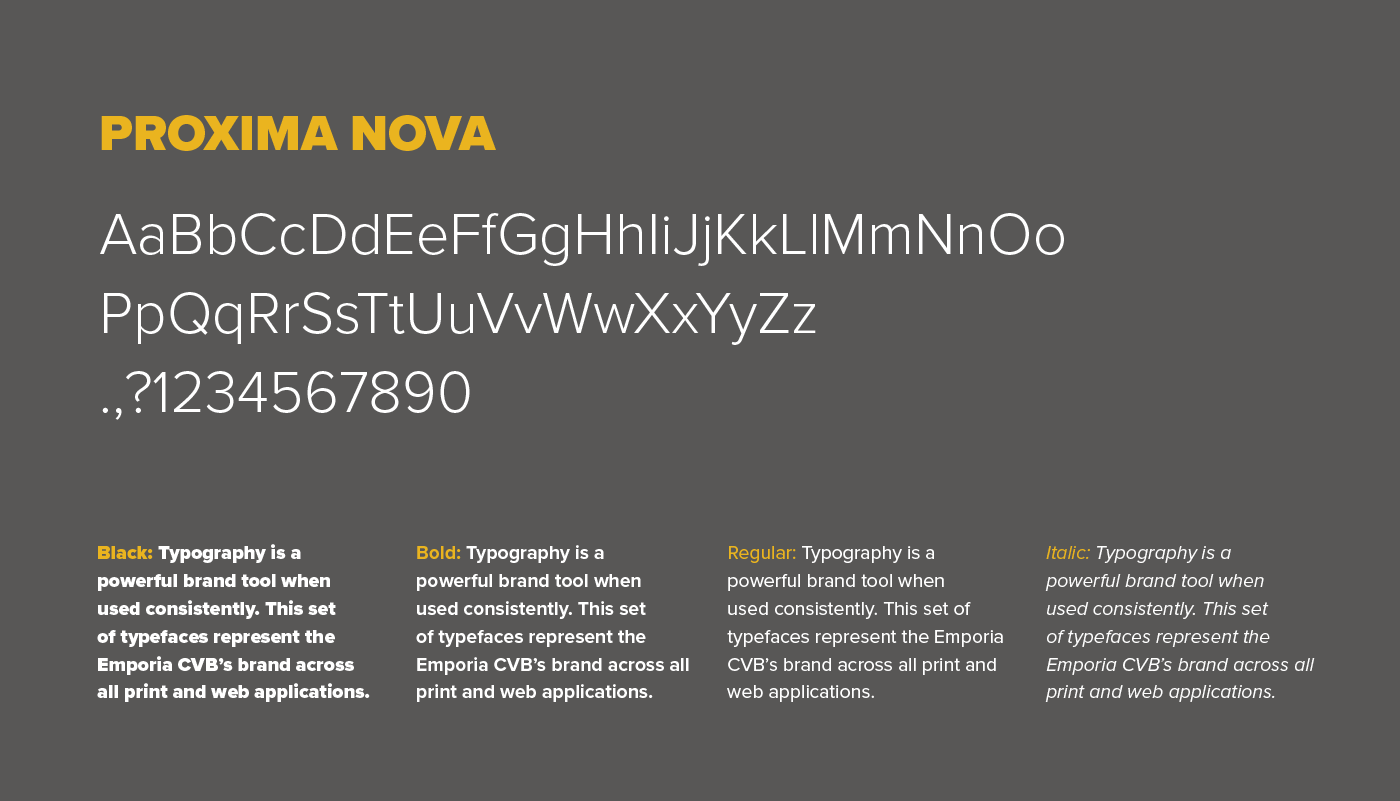 Visitors Guide

The Emporia Visitors Guide is a yearly magazine that promotes attractions and events in the city. With 25,000 printed copies, this magazine presents the vibe and the fun of Emporia. Disc golf and endurance gravel cycling are two of the main draws to the city and pull in tens of thousands of visitors every year, to they are prominently promoted in the guide.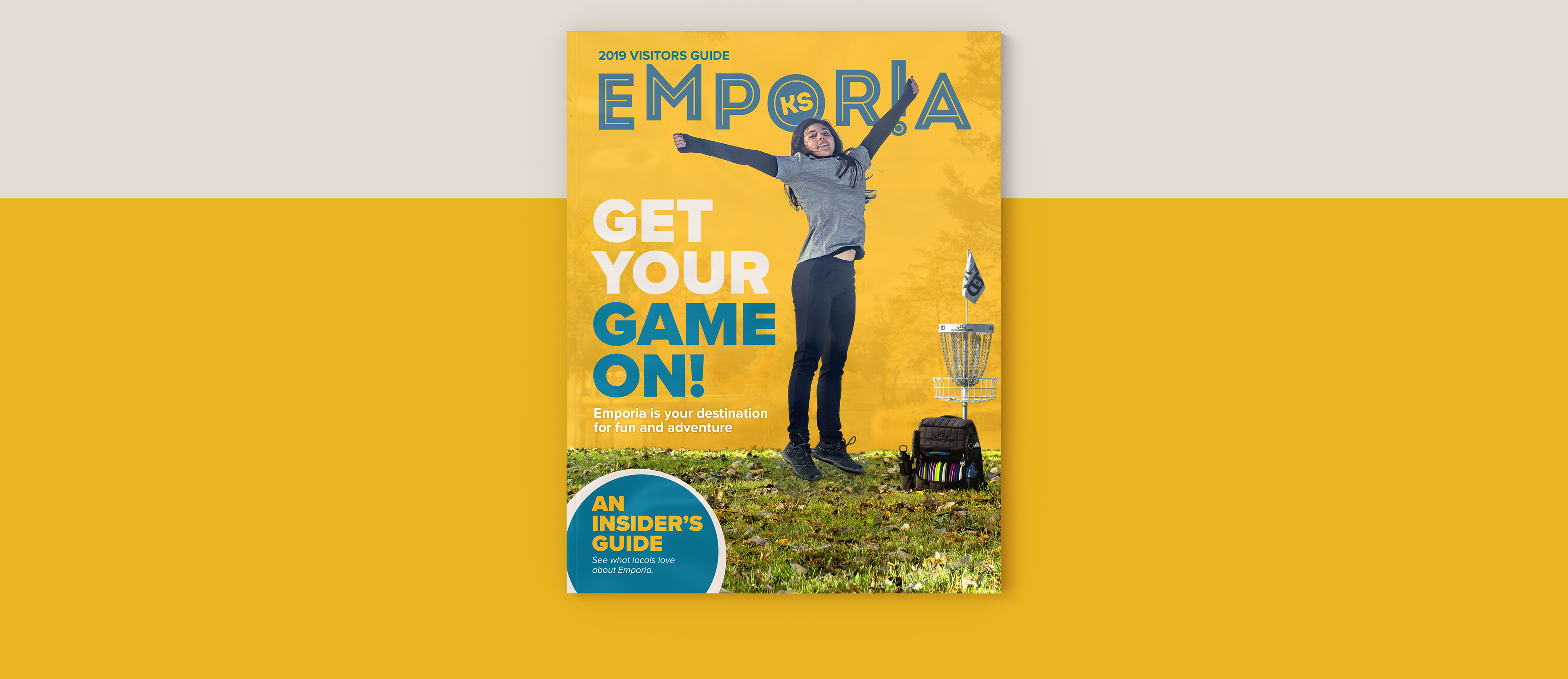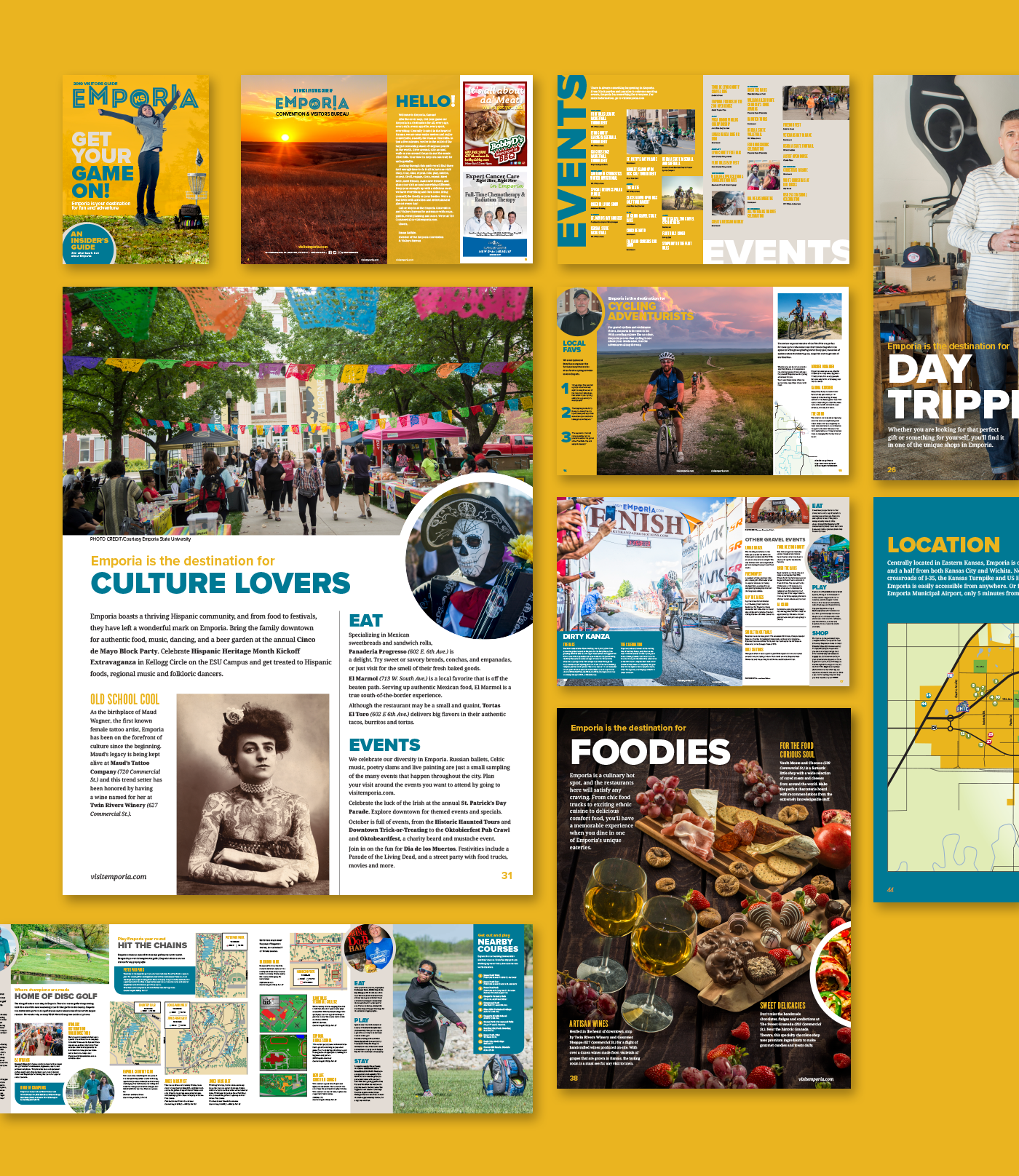 Marketing and Collateral

Our mission was to review all the marketing material for the Emporia Convention and Visitors Bureau and create a coherent brand throughout all their communication media. We needed to move away from the generic "Small Town, Anywhere, USA" imagery that had been used in the past. We created clean and colorful layouts for all marketing materials that would be instantly eye-catching.